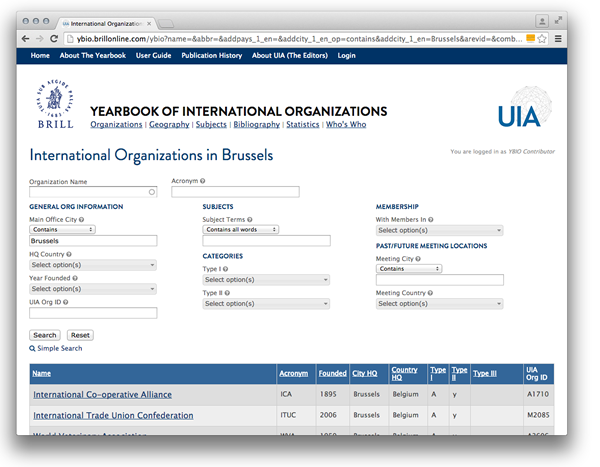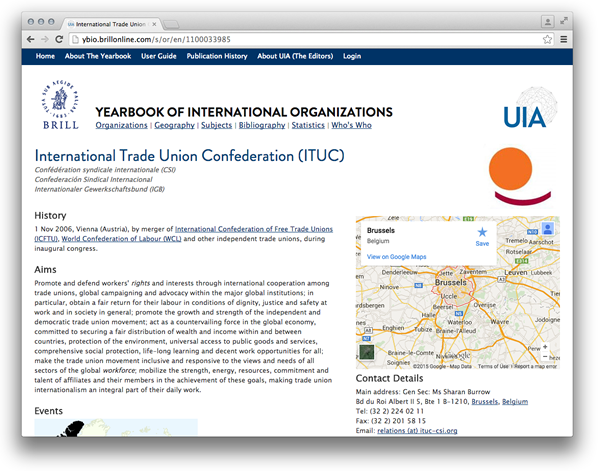 Yearbook Online User Guide
The Yearbook Online provides the most comprehensive coverage of non-profit international organizations worldwide. It is updated on a regular basis by a dedicated editorial team.
If you are new to the Yearbook Online, this user guide should help you get started by answering questions you may have about the content and functionality of the database. If you can't find what you are looking for in the guide, please let us know.
Access the user guide content by following the links below or through the links listed under "User Guide" in the header.